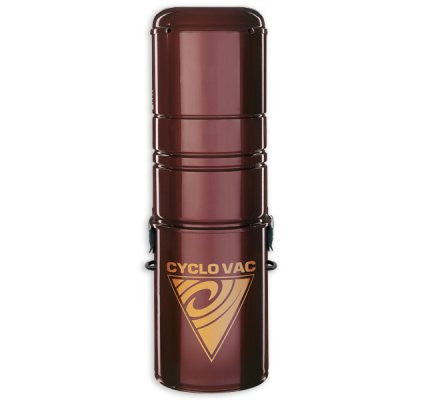 Central Vacuum 215
Description:
CALL FOR QUOTE!
The Most Popular Model for Single-Family Homes
Quiet
This central vacuum is amongst the most silent vacuums on the market, so you can clean at any time, without disturbing the entire household.
Powerful
Due to its outstanding general performance, this model is as convenient for condos as for average-sized homes.
A Healthy Choice
No matter the type of filtration you choose, you will benefit from improved ambient air quality and a healthier environment. Indeed, all our models are equipped with a CyclofiltreTM that has been provided with an antimicrobial treatment, so as to prevent the growth of mold, bacteria, and fungi that may be associated with allergies.
Warranties for Your Peace of Mind
This model comes with a 10 year warranty*, and all our units' bodies are covered by a lifetime warranty, ensuring your peace of mind for numerous years.


*Domestic use only. See details in owner's manual.
Product Types
Best Sellers