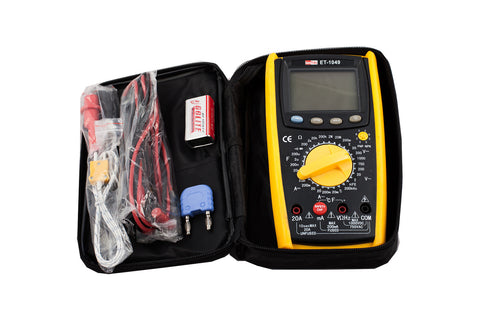 Digital Multimeter ET-1049
Description:
Model: ET-1049
ET-1049 Meter is a digital multimeter with stable performance and high reliability, powered with batteries.  The meters are equipped with LCD display with character height of 31mm, clear reading. Display of unit symbol and extra-bright back light. These meters have function of overload protection, and easy to use.
This meter can be used for measuring DC and AC voltages, DC and AC currents, resistance, capacitance, diodes, testing of continuity, temperature, frequency and other parameters. The meter adopt double-integral A/D conversion as their core, and are operating meter of predominant performance, and ideal tool for laboratories, factories, radio fan and families.
Product Types
Best Sellers