Central Vacuum 7515 Datasync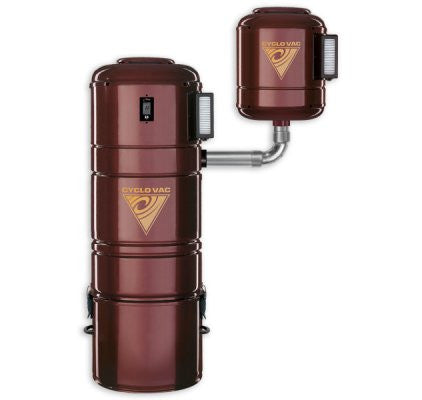 Central Vacuum 7515 Datasync
Description:
CALL FOR QUOTE!
Versatile system
Warranty: up to 15 years
Ultimate Performance & Versatility
Versatile
The motor unit comprising the second motor can be connected to the main unit by two different intakes. The higher one allows for an installation in series, and the lower one, in parallel. It's like having two vacuum units that give you the best possible results according to your cleaning needs!
Powerful
Featuring our unique and exclusive DataSync technology, this model allows the selection of four power levels; signals when to change the bag or empty the canister; and even indicate when mechanical maintenance is recommended. 
**Save up to 20% energy and prolong your motor's life with the lower power levels.**
A Healthy Choice
No matter the type of filtration you choose, you will benefit from improved ambient air quality and a healthier environment. Indeed, all our models are equipped with a CyclofiltreTM that has been provided with an antimicrobial treatment, so as to prevent the growth of mold, bacteria, and fungi that may be associated with allergies.
Hygienic
Our unique and exclusive carbon dust filtration system* captures that fine black dust produced by the motor, and usually deposited on surfaces surrounding your vacuum unit. This way, you are sure to breathe easier.
Warranties for Your Peace of Mind
This model comes with a 15 year warranty†, and all our units' bodies are covered by a lifetime warranty, ensuring your peace of mind for numerous years.


*Patented 
*Or 750 hours or use. Domestic use only. See details in owner's manual.
Product Types
Best Sellers